We always welcome receiving photos of times gone by or more recent reunions. If you have any, please do send them to Paddy Godwin at patrick.godwin@btinternet.com for inclusion on the website.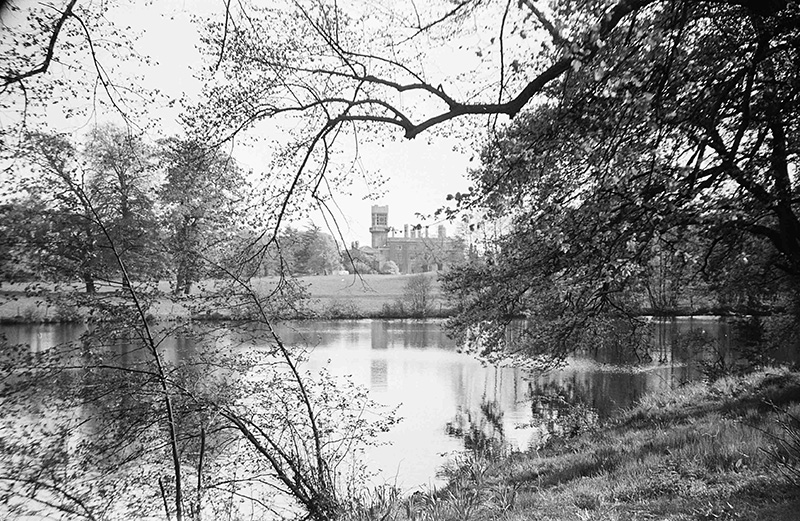 The lake, 1967.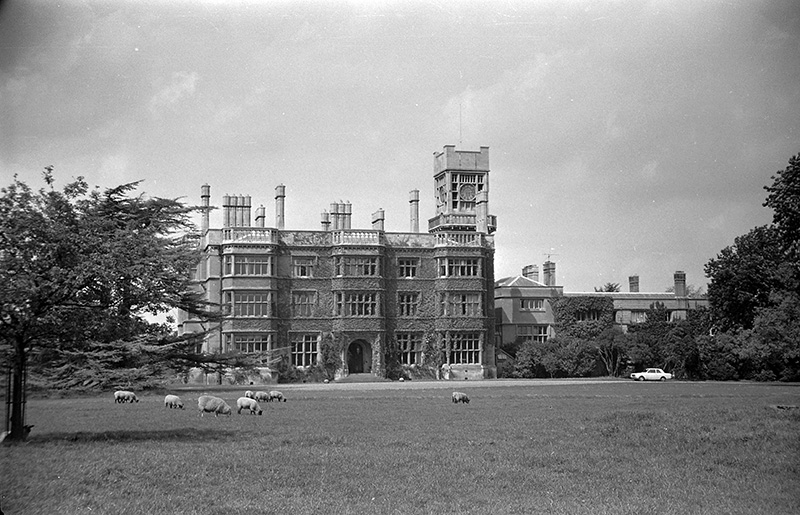 The Mansion from the front, 1967.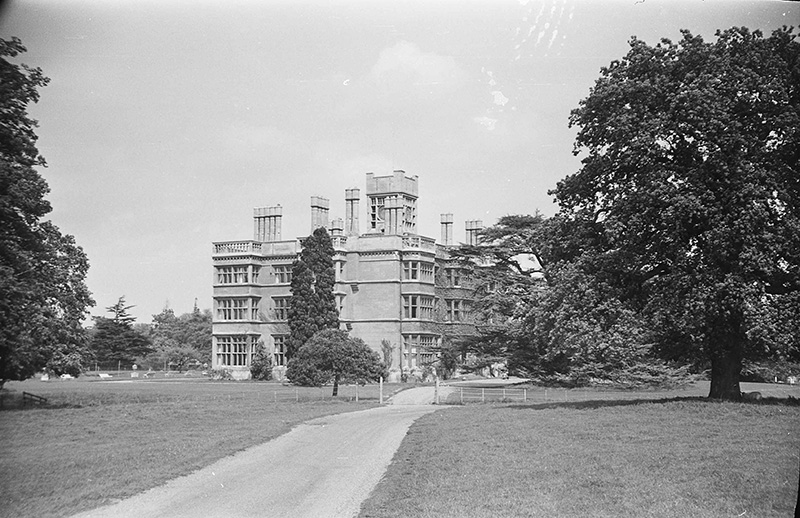 The Mansion from the side, 1967.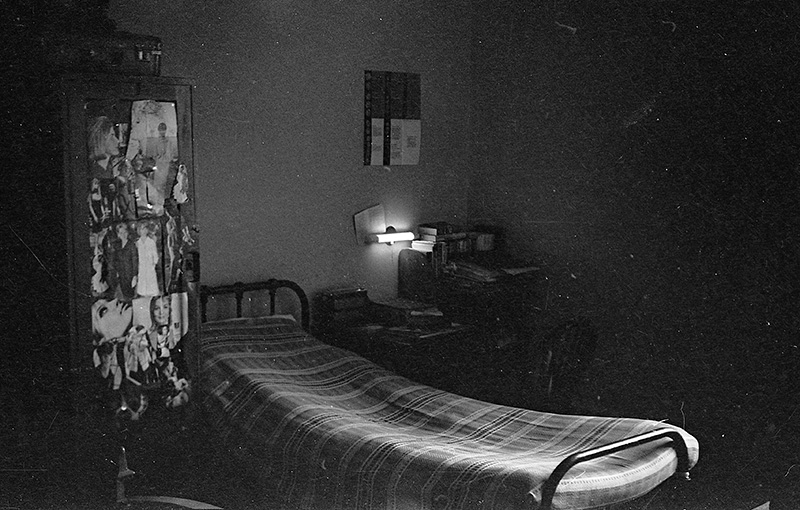 Bedroom, 1967.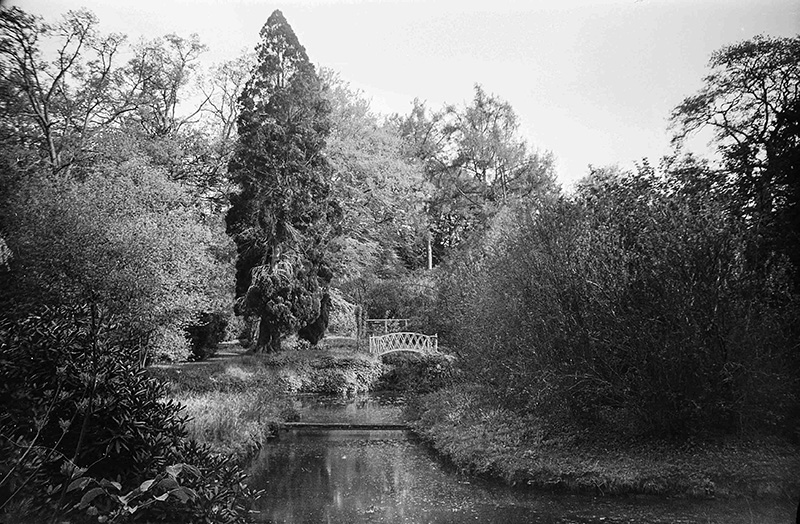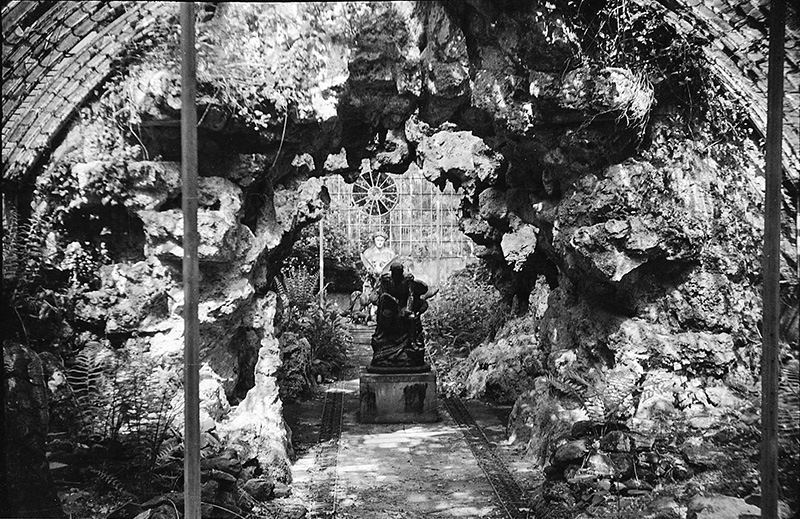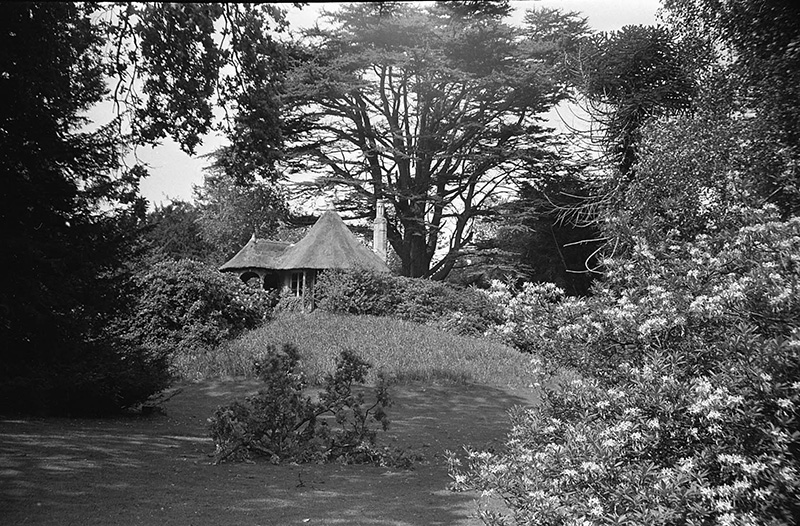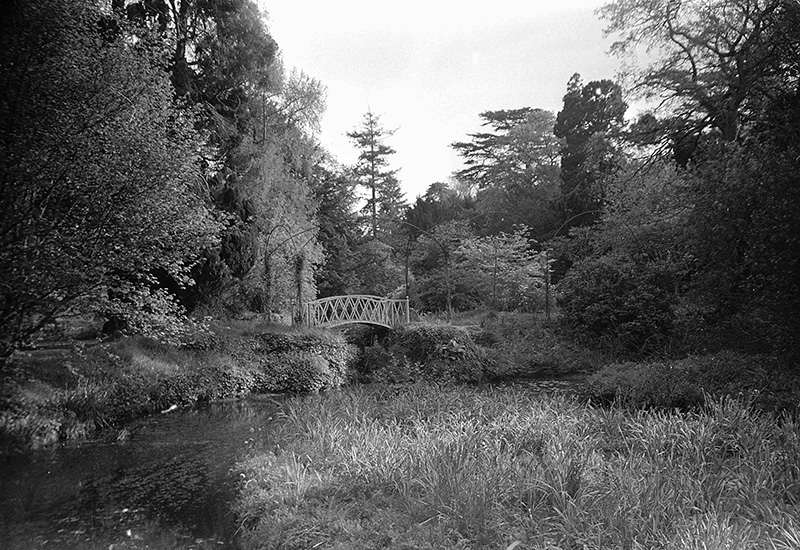 The Swiss Garden, 1967.
The Mansion.
The Mansion from a distance.
(Likely to be) the football team versus the hockey team or the PE College Bedford.
Mark Taylor on crutches.
Brian Tarmey outside John Scott's office.
Crispin, Dick Matthews, Taffy Lougher and Mark Taylor.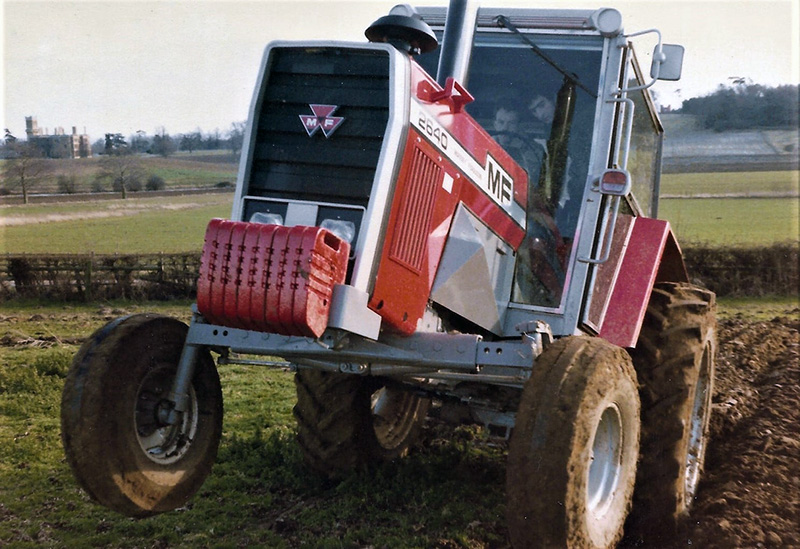 We think its Tim Raisbeck (HND 77-80) and a lad from Farming Course, exercising a demo MF 2640. Big house in the background.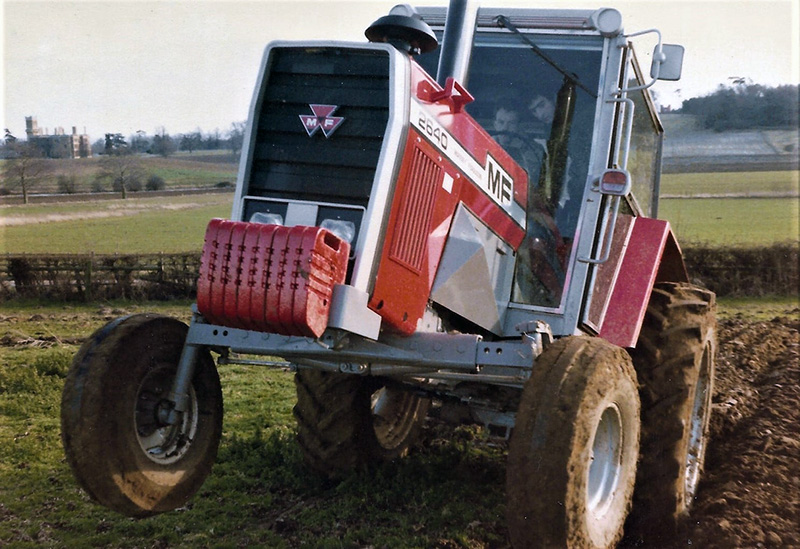 We think its Tim Raisbeck (HND 77-80) and a lad from Farming Course, exercising a demo MF 2640. Big house in the background.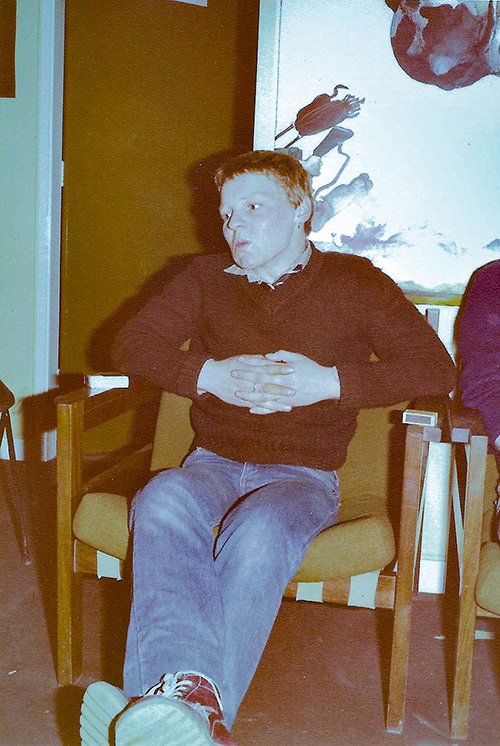 Dean Rawlinson (OND 77-80).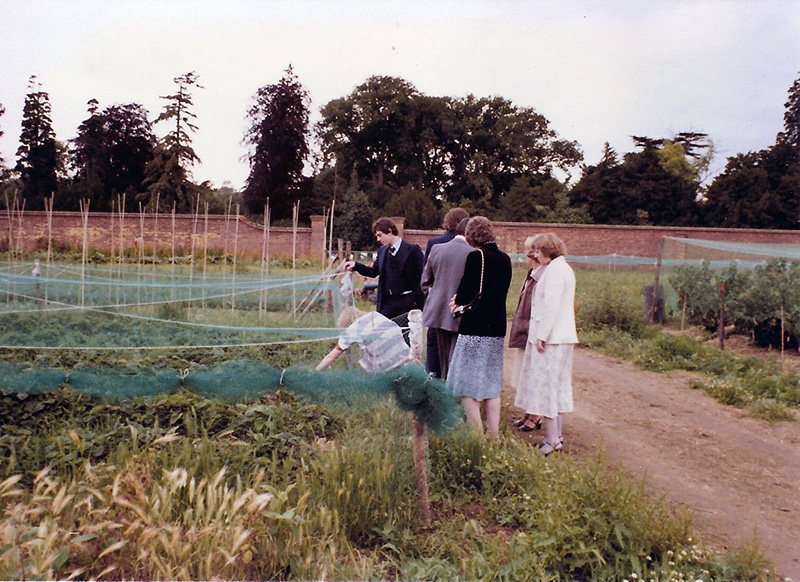 Last day, June/July 80 in the walled garden? Where they Plots or veg for college? Sue Williams (OND 79-81) and Martin Vine there somewhere.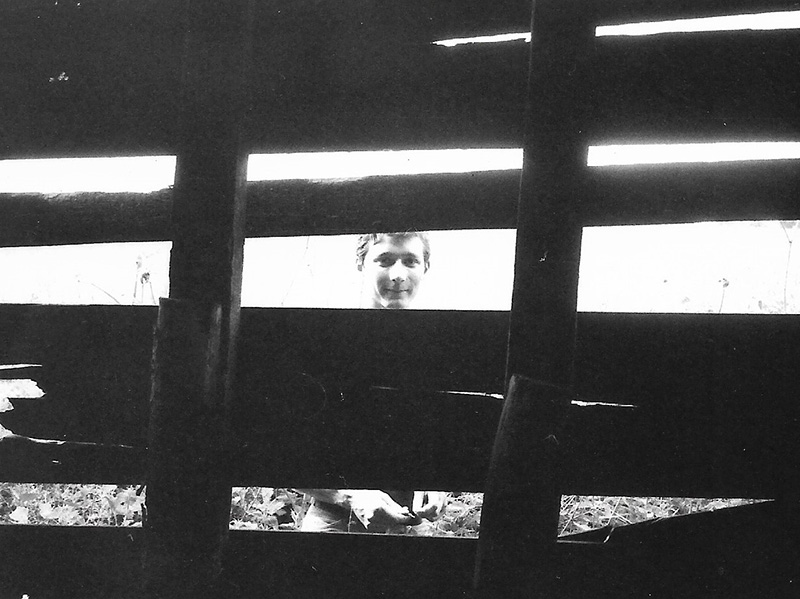 Nick Wright (HND 77-80).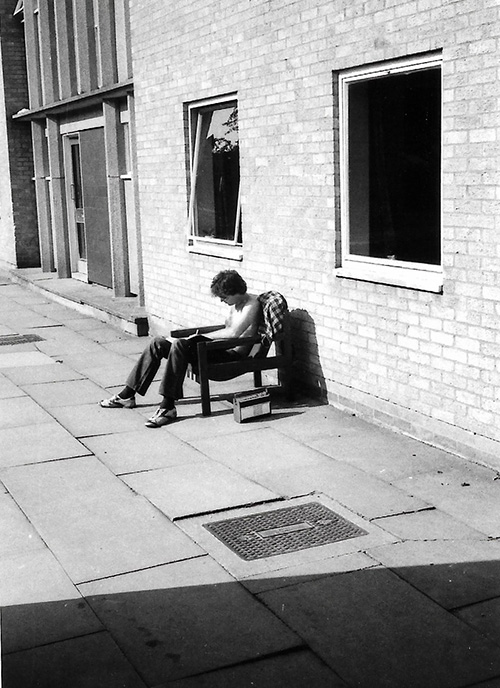 Martin Vine (HND 77-80) finals revision.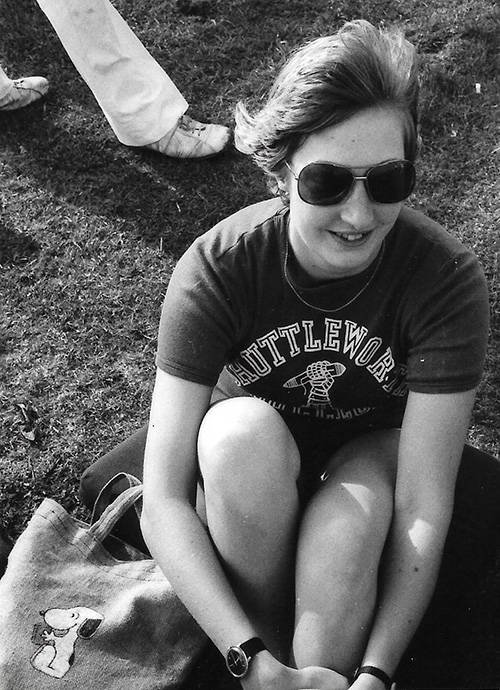 Sarah Perrett (HND 77-80) at staff vs students cricket match. But I guess you knew that.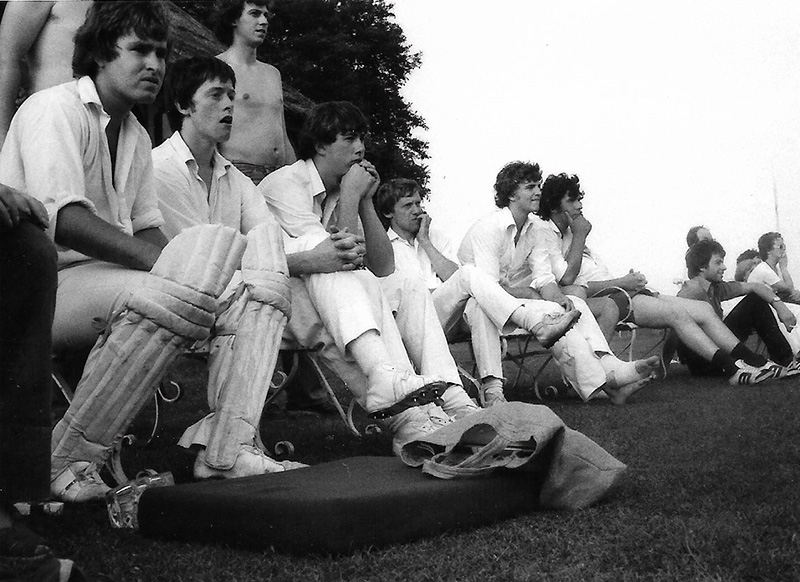 Staff vs student cricket match. Think it's a Peter Patrick? (HND 77-80) far left next to Tony March (OND 77-80). Seem to remember Patrick was a monster sportsman at Hockey, Cricket and Squash. Think it's the younger Rook a few in from the right.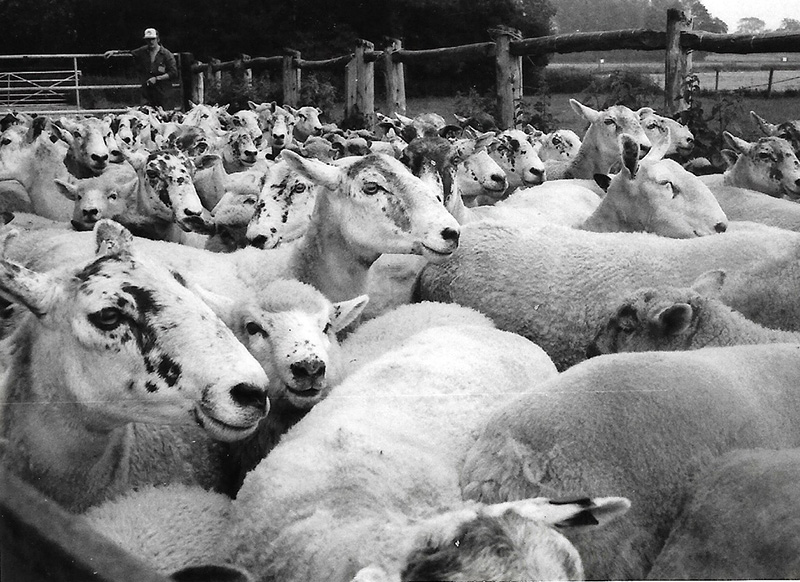 Sheep tasks with a FC lad I think doing the herding.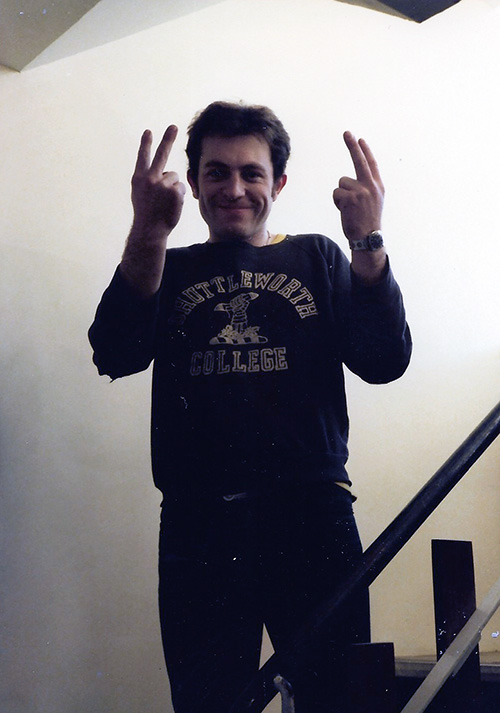 Jim Watson (HND77-80). Summed Jim up, didn't give a ....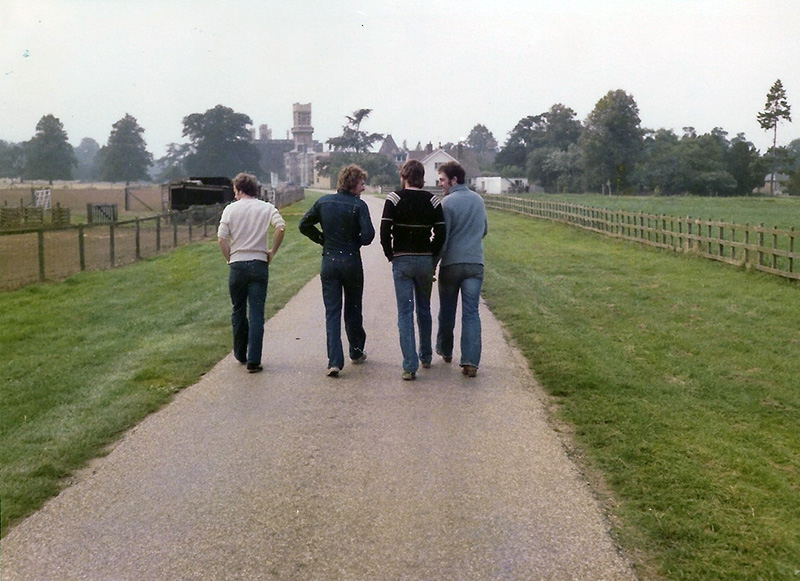 Tim Raisbeck, Malcolm Sym, Martin Vine, Jim Watson (HND 77-80) wandering back from a Collection flying day. We used to sit on the drive at the end of the runway.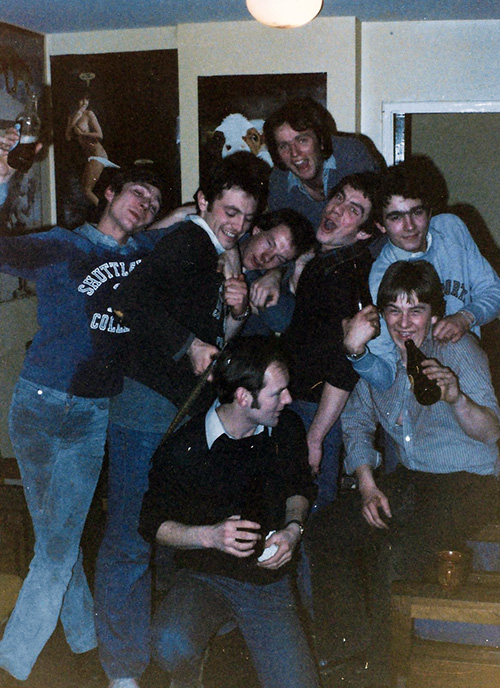 Could have been any night to be honest! Back L-R are Wright, Watson, Raisbeck, Vine, Reading, ?, ?. Front ?. The ?s were all ONDs who lived on the top floor. Couple of them in the hockey team as I remember. What a brilliant block of mates.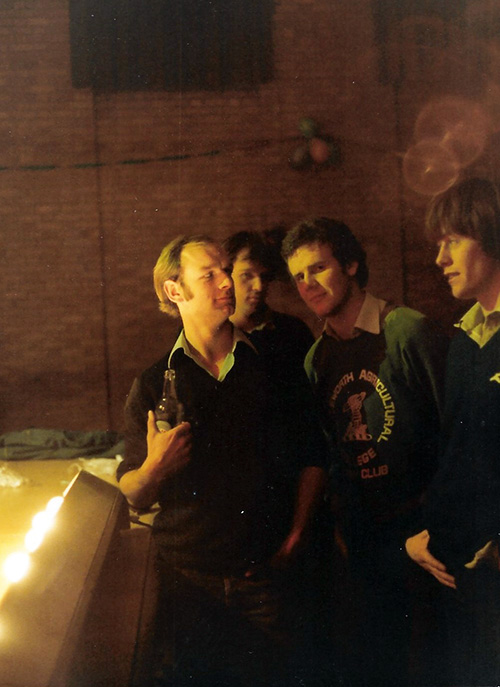 Footlights rehearsals. Lovees posing are L-R are ?, Martin Vine, Andy Warcup (OND 77-80), Tony March.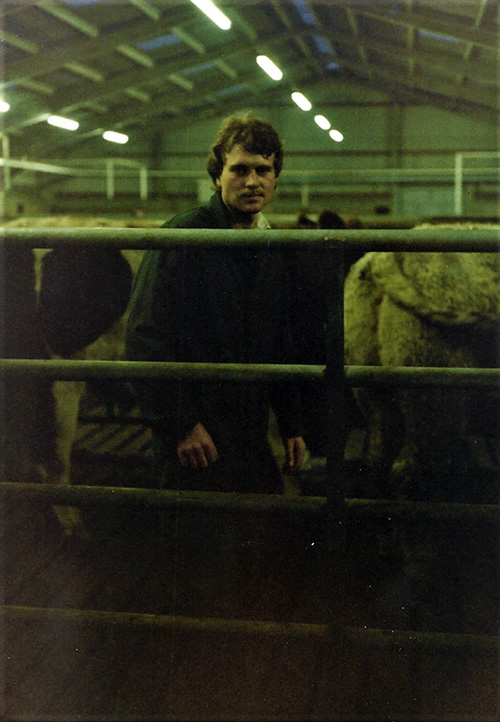 Malcolm Sym (HND77-80) in the lairage at Canvins (now Dunbia Bedford). Beef selection.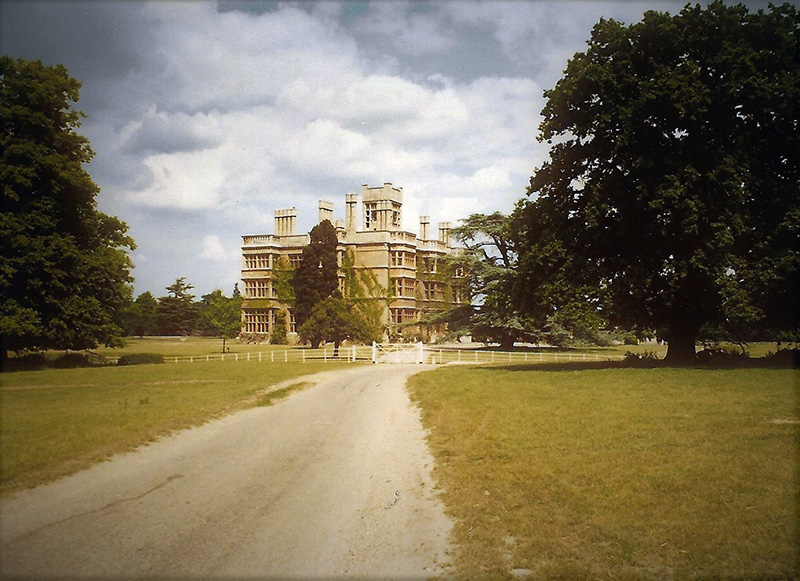 View of big house from the Old Warden entrance. If you know anything about the wall of death, this view leads to the 90 degree right and left into the sunken bit of drive in front of the house. Of course many a budding rally driver or drunk used to drive up the banking (hence the wall of death) before the left and right out the other end. Some more successful than others. Hanging offence by Scotty if caught or didn't make it!
ShuttsFab3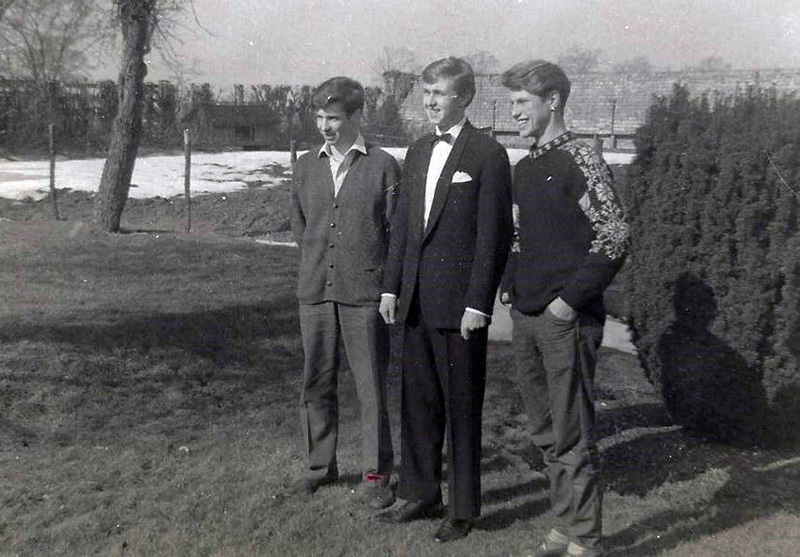 Dave Thomas, Ken George, Tim Vigus at Hill House (1st Year Accommodation) prior to Xmas Ball.
Shutts Xmas Ball Photo
Tim Vigus, David Prothero, Ken George, Roger Piears & partners. Tickets were 8/6peach!
Shutts Lake
Front Row of: Dave Thomas, Dick Welborn, John Simpson, Victim!~Bob Kemball, Alex Fox, Les Hawksworth, Gordon Biggar, Rupert Turner.
Shutts Car Rally
Len Jarvis, Wilf Rolfe, Andy Marshall, Pete Day, ?, Brian Allen, Dave Pask, Bob Jeffrey, Chris Leeder, Chris Lloyd.
The "Hill House" Team on a local Car Rally/Treasure Hunt.
Shutts Xmas Panto
John Honey, Les Howard, Tim Vigus, Brian Allen, Bob Kemball, David Lines, Ken George, Dave "Mr Simms" Prothero, Les Hawksworth, Howard Franks, Princess Archie Andrews!
Shutts Xmas Beatles
Howard Franks, ? Les Hawksworth, Ken George.
Shutts Xmas Tombstoners Band
Pete Selby, Les Howard, Neil Hampson, Geoff Probyn.
This concert was held on 22nd November 1963 when we received the news that night that President Kennedy had been killed in Dallas that day!
Shutts Xmas Concert
Men ~ Nick Maiklem, Dave Thomas, Bob Draper, David Beevers.
Ladies behind the Wall! Roger Piears, Ken George, Dave Corfield, Howard Franks.
Shutts Xmas Lecture!
Lecturer Charlie Lye & Steve Willis + student Alex Fox!
Shutts 2012 Reunion
Pat Smith, Nick Maiklem, Pete Coleman, John Simpson, Dave Prothero, Ken George, Mike Laflin, Ant Gould, John Rowlatt, Len Jarvis, Brian Allen, Andy Jefferson, Gordon Biggar, Neil Hampson & Wives & Partners.
May 12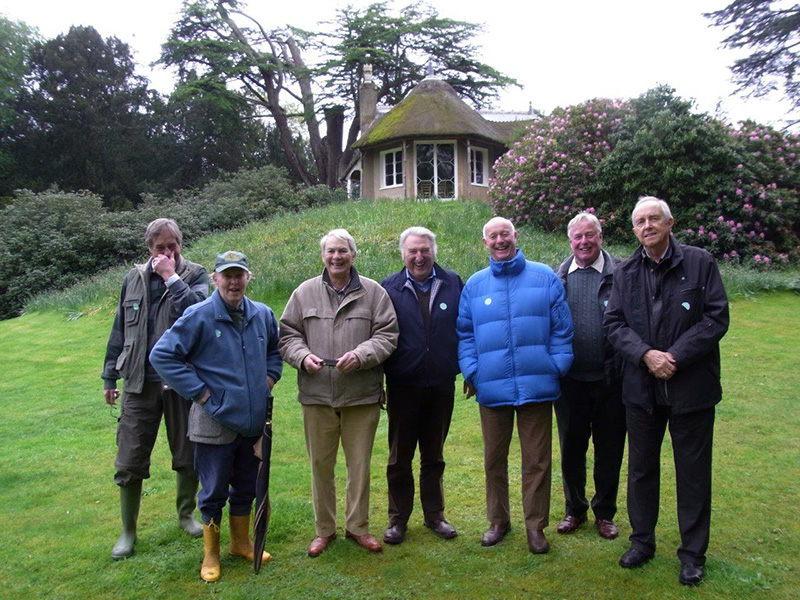 Dave Lucas, Dave Brockway, Pete Coleman, Dave Prothero, John Rowlatt, Mike Laflin, Ken George.
Neil and Neme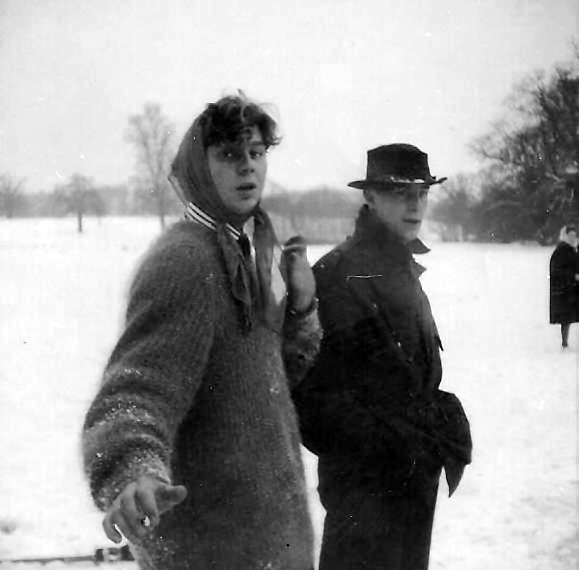 Wack and Geoff (Neme)Butler, January 1963. BIG FREEZE skating on the lake. So cold I borrowed Myrna's headscarf to keep my ears warm!
Neil NDA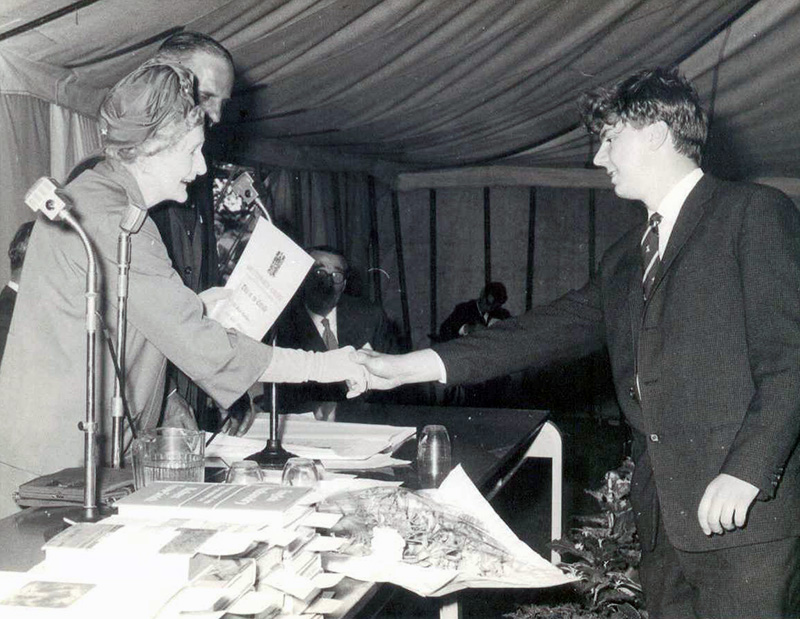 Receiving his NDA from Mrs Shuttleworth.
Rugby Tour to Lowestoft - Easter 63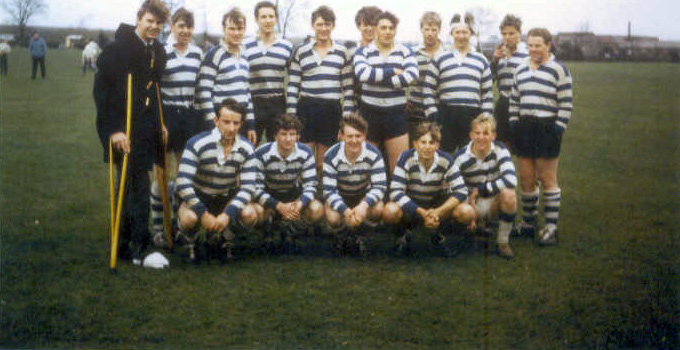 Standing L. to R: Neil (Wack) Hampson (In plaster) 62-64, Frank Bibby 61-63, Pete Gilbertson 61-63, Andrew Finn Kelcey 61-63, Pete. Pharoah 61-63, Bob. Kemball 62-64, Barry Kempen 61-63, Skipper Frank Pitcain 61-63, Geof. Probin 62-64, Dennis Guinn 60-62 (We were short of a player!). David Saltmarsh 61-63.
Crouching L. to R; John Huntley 61-63, Duncan Robinson 62-64, Steve. Ford 61-63, John (Archie) Andrews, Les. Hawksworth.
Shutts Dinner '63
Shutts Hill House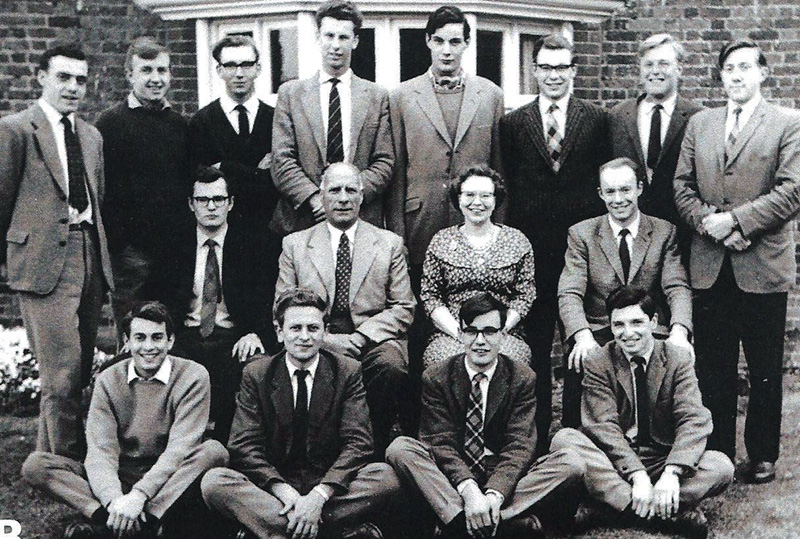 Residents of Hill House.
Shutts Wales '63
Beef Testing Station